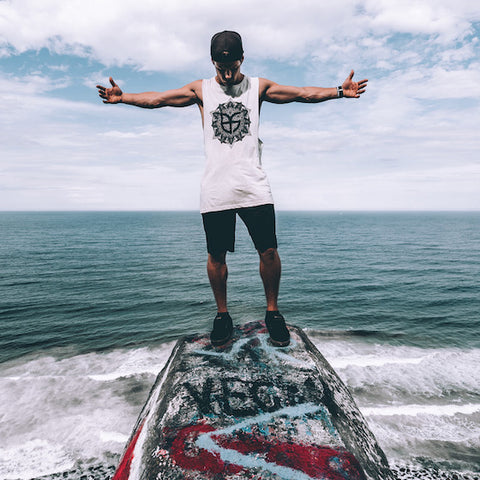 Tell us a bit about your journey...
I'm 27 years old and I live on the Gold Coast. I'm a professional parkour / freerunning athlete that has been training for over 10 years and I'm also a professional stuntman that has been in film for 8 years and have worked on movies such as Wolverine, Unbroken and Suicide Squad. In these two passions of mine I've achieved a lot of goals and been able to travel to many places around the world I never thought I'd see.
Q. What are your proudest moments?
In 2013 I got a stunt award for my work on Wolverine. In 2014 I won a stunt award for my work on Unbroken. In 2014 I also won the flip out trampoline arena best video contest. In 2015 I won the Crank Indoor Climbing State Freerunning Competition and in 2016 I took home gold for the Jump off Parkour Speed run.
Q. What motivates you to do what you do?
My motivation is to leave a Legacy behind for my family. Just this thought alone makes me work hard and my other main drive is to inspire everyone around me that you can do anything you put your mind to.
Q. What's next
My goals lately are to win Ultimate Beast Master or become Australia's first Ninja Warrior.
---
---