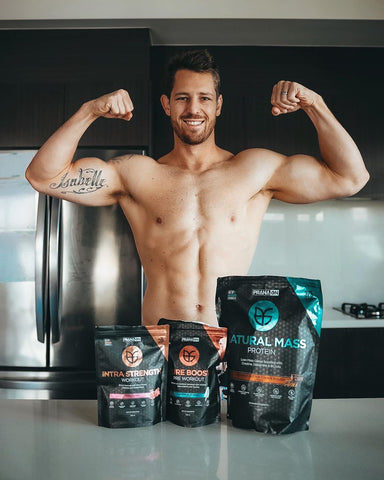 Sport/specialty/profession
Personal Trainer and Air Force Avionics Technician
---
Achievements
Becoming a father, teaching my kids to live a happy and healthy lifestyle, becoming a certified personal trainer and serving my country in the Middle East.
---
Tell us a bit about you and your journey…
I started off as 17 year old feather weight when I joined the Air Force. Fitness became a daily requirement that I grew to love as I watched it change my body physically and mentally. Since then I have become obsessed with the fitness industry, learning more and more every day!
What is your proudest moment thus far?
Becoming a father (twice)  
Tell us about your morning routine
Wake up 5am and start the day off with a quick run around the block. Followed by a double shot almond cap or a cup of tea, depending how well the kids slept the night before. Shower and quickly get ready for work, then prepare my daughter's lunchbox so the wife can enjoy a few extra minutes in bed. Generally don't have my first proper meal of the day until lunch!
What's your favourite PranaOn product?
Pure boost – lemonade Icy-pole flavour
What's your favourite way to use it or incorporate it into your healthy lifestyle, and why?
I take it roughly half hour before my workouts to make sure I get the most out of every sesh. It's also great at helping me get through the 3pm slump at work!
Tell us something interesting about yourself or a hidden talent
Can make some pretty good seagull noises. They regularly make an appearance in my insta stories ;)
Any superstitions?
Not really, my wife and I got married on Friday the 13th!
Do you prefer training in the morning or evening?
I like to start my day with a run but like to do the more intense workouts later in the day.
Where can we find you on a Saturday?
In the kitchen making banana protein pancakes, at the park kicking the ball around with the kids or at the beach on a nice day!
What's on the horizon for you?
2020 is the year of surprises so who knows!
Favourite motto to live by:
"By failing to prepare, you are preparing to fail." - Benjamin Franklin
---
---